In recent years, the world of grocery shopping has undergone a digital revolution. From home delivery to subscription services, the modern consumer has more options than ever before. Among the latest entrants into this landscape is Thrive Market, an online retailer promising organic, healthy foods at wholesale prices. But is Thrive Market worth it? This blog post will delve into the advantages and disadvantages of the service, helping you make an informed decision.
Thrive Market Overview
Before we go any further, let's briefly define Thrive Market. It's an online, membership-based market making healthy living easy and affordable for everyone. Their main pitch is to offer organic, non-GMO, and sustainable products at 25% to 50% off traditional retail prices. This includes categories like food, home, beauty, and personal care.
Membership costs $59.95 per year or $9.95 per month, which can be a sticking point for some. However, the company states that most members recoup their membership fee within their first two orders. Now that we know the basics let's delve into the pros and cons.
Advantages
1. Wide Variety of High-Quality Products
Thrive Market offers a wide variety of high-quality, healthy products. Whether you're following a special diet (like Keto, Paleo, or Vegan) or you're just trying to eat more organically, you'll find plenty of options. The company is committed to sustainability and ethical business practices, which is evident in the products they sell.
2. Competitive Pricing
Thrive Market claims to offer wholesale prices on their products, and from our research, this seems to be true in most cases. Many items are significantly cheaper than you'd find at a traditional grocery store or even other online retailers. Of course, this will vary based on the product, but overall, the savings can be significant.
3. Convenient Delivery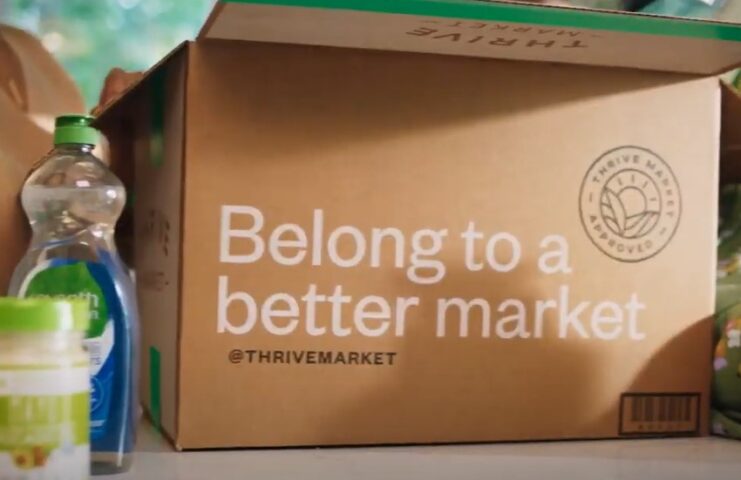 With Thrive Market, you can shop from the comfort of your home and have your groceries delivered right to your door. This can be a huge time-saver, especially for busy individuals or families. They ship to all residential and commercial addresses in the Contiguous U.S.
4. Values and Ethics
Thrive Market is also committed to social impact. For every paid membership, they donate a free one to a low-income family, student, teacher, veteran, or first responder. Plus, they aim for zero waste in their packaging and operations, which is a major plus if you're eco-conscious.
Disadvantages
1. Membership Fee
Perhaps the most significant drawback of Thrive Market is the membership fee. Even though the savings on the products often offset this cost, it's still an upfront expense that you'll need to consider. If you don't shop often enough, you might not save as much as you hoped.
2. Limited Fresh and Frozen Options
While Thrive Market offers a wide variety of pantry staples, their fresh and frozen options are somewhat limited. This means you might still have to make trips to your local grocery store for items like fresh produce and meat.
3. May Not Suit Single Shoppers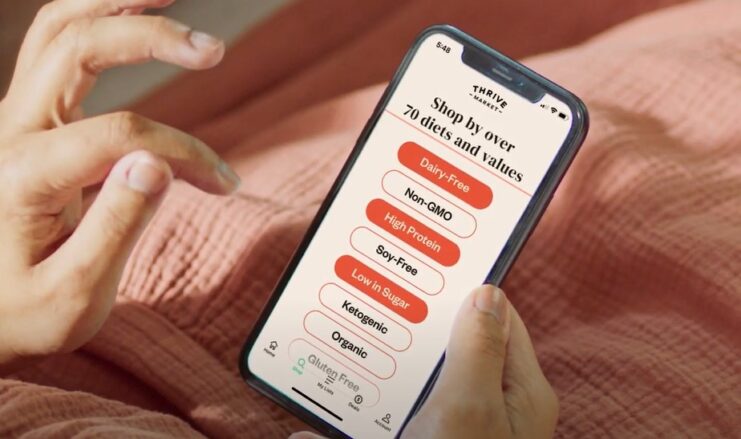 Thrive Market's model of selling items in bulk may not suit single shoppers or small households. The large quantities could lead to waste if you're unable to consume the products before their expiration dates.
4. Limited Brand Options
Thrive Market carries a limited number of brands, many of which are their own in-house brands. While the quality is generally high, if you're attached to certain brands, you might not find them on Thrive Market.
Verdict: Is Thrive Market Worth It?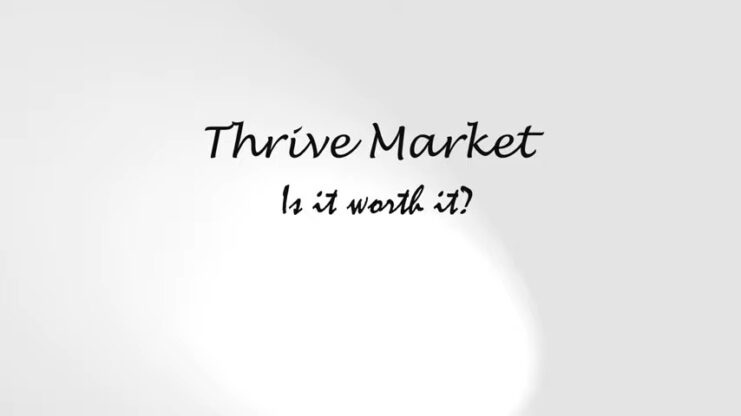 Your decision to subscribe to Thrive Market should be based on your specific needs, lifestyle, and shopping habits. If you're someone who values organic, sustainable products and you're willing to buy in somewhat larger quantities, Thrive Market can be an excellent way to save money. You'll also enjoy the convenience of having these products delivered right to your door.
On the other hand, if you're a single person or a small household, or if you prefer shopping for fresh foods more often, Thrive Market might not be as beneficial for you. The membership fee could also be a deterrent if you don't plan on ordering regularly.
In the end, it's worth trying out Thrive Market to see if it fits your needs. The company offers a 30-day free trial, so you can test it out and see if the savings and convenience make the membership fee worthwhile.
Additional Tips
Before wrapping up, here are a few additional tips to make the most of your Thrive Market membership:
Take Advantage of the Trial: Make the most out of your free trial. Try out different products and see if the service fits your lifestyle before committing to the yearly membership.
Bulk is Better: To maximize your savings, consider buying items in bulk. Thrive Market offers significant discounts on larger quantities.
Download the App: Thrive Market has a user-friendly mobile app that can make shopping even more convenient.
Keep an Eye on Deals: Thrive Market often has additional deals and discounts, so keep an eye on their website or app to snag even more savings.
Deeper Dive: Product Categories
While we've touched on the basics, let's take a more in-depth look at the specific product categories Thrive Market offers.
1. Food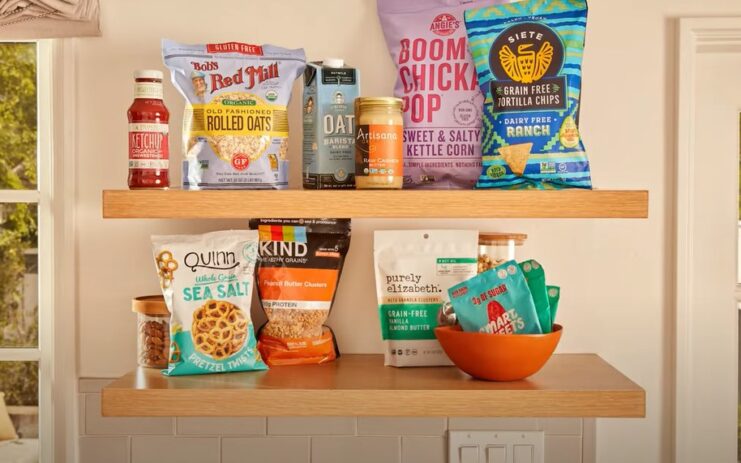 Thrive Market's primary category is food. They offer thousands of organic and non-GMO options, from cereals and pasta to spices, baking ingredients, snacks, and more. They cater to a wide variety of dietary needs, including gluten-free, vegan, keto, and paleo.
One standout feature is their 'values' filter, allowing you to shop by specific dietary needs or ethical values, such as "Fair Trade," "Biodegradable," or "BPA-free." This makes it much easier to shop according to your preferences and values.
2. Beauty and Personal Care
Thrive Market also offers a comprehensive selection of beauty and personal care products. This includes skincare, hair care, makeup, and hygiene products, all from ethical, cruelty-free brands. Many items are organic, non-GMO, and free from harmful chemicals like parabens and sulfates.
3. Home Goods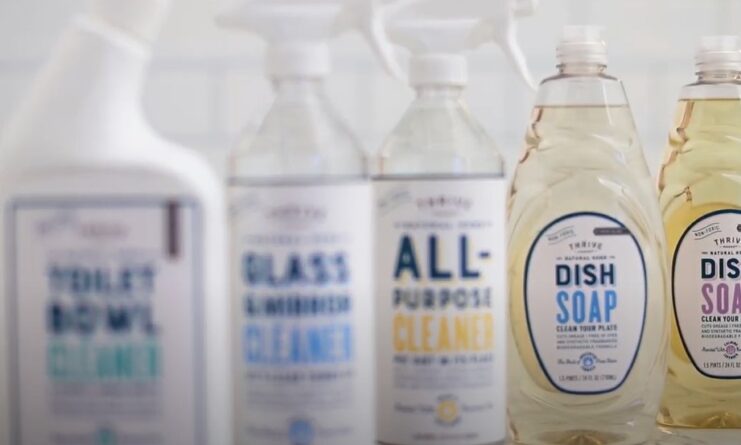 From eco-friendly cleaning supplies to kitchen essentials and pet products, Thrive Market has a robust selection of items for your home. Their commitment to sustainability is clear in these products, with many options that are biodegradable, recyclable, or made from renewable resources.
4. Wine
Thrive Market even offers a curated selection of organic, sustainably farmed wines. You can choose red, white, or mixed cases. However, be aware that shipping for wine is separate from regular Thrive Market orders and requires someone 21 or older to accept the delivery.
Thrive Market's Customer Service
Another crucial aspect to consider is customer service. Thrive Market prides itself on its responsive and helpful customer service. They offer support via email and live chat on their website, and most customer reviews praise their quick response times and problem-solving abilities.
Thrive Market's Sustainability Efforts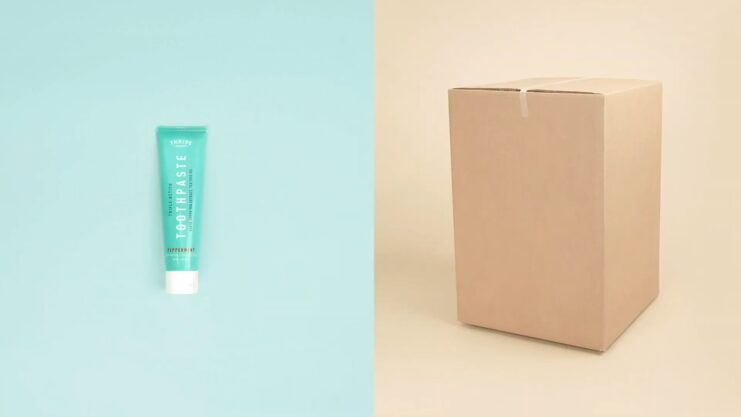 As mentioned, Thrive Market is committed to sustainability and ethical business practices. They are a Certified B Corporation, meaning they meet high standards of social and environmental performance, accountability, and transparency. They are carbon-neutral certified through Carbonfund.org, meaning they offset the carbon emissions from their shipping. They also aim to reduce waste in their packaging and operations.
Giving Back: Thrive Gives
Thrive Market's social initiative, Thrive Gives, is their way of making healthy living accessible to everyone. For every paid membership, they donate a membership to a low-income family, student, teacher, veteran, or first responder. They also partner with nonprofit organizations to provide additional support to those in need.
Closing Thoughts
Overall, Thrive Market offers a unique service in the online grocery space, blending convenience, quality, and affordability. It's a compelling option for those who are health-conscious, enjoy online shopping, and are committed to sustainable practices. However, the benefits you get from it will depend largely on your individual needs and shopping habits. With the help of this comprehensive review, we hope you can make an informed decision about whether Thrive Market is worth it for you.