Human Immunodeficiency Virus (HIV) is a serious global health concern, affecting millions of individuals worldwide. One of the key factors contributing to the transmission of HIV is its ability to survive outside the human body, albeit for a limited duration.
Understanding the viability of HIV outside the body is crucial for implementing effective preventive measures and addressing misconceptions surrounding its transmission.
In this article, we will delve into the lifespan of HIV outside the body, exploring various environmental factors that influence its viability. While HIV is a fragile virus and does not thrive well outside a host, it is essential to recognize the scenarios where transmission risks might exist. By dispelling common misconceptions and providing evidence-based information, we aim to empower readers with accurate knowledge regarding HIV transmission.
HIV is killed by heat. Temperatures of above 60⁰C will kill HIV.
HIV is NOT killed by cold. In fact, colder temperatures increase the survival time of HIV.
At 27⁰C to 37⁰C, HIV can survive up to 7 days in syringes
At room temperature, HIV can survive in dried blood for 5 to 6 days
At 4⁰C, HIV can survive up to 7 days in dried blood
At -70⁰C, HIV can survive indefinitely
HIV can only survive in pH between 7 and 8
HIV has been found to survive for a few days in sewage
HIV has been found to survive in organs and corpses for up to 2 weeks
You would notice that all these studies are done on blood. There is really no good evidence to determine how long HIV from semen, vaginal secretions of other body fluids can survive outside the body. One fact is that it is very difficult to culture HIV from semen. This indicates the low viral content and we can assume that the same timelines for blood apply to semen if not less.
In these experiments, the survivability of the HIV virus is determined by its retention of the ability to infect cells in cell culture.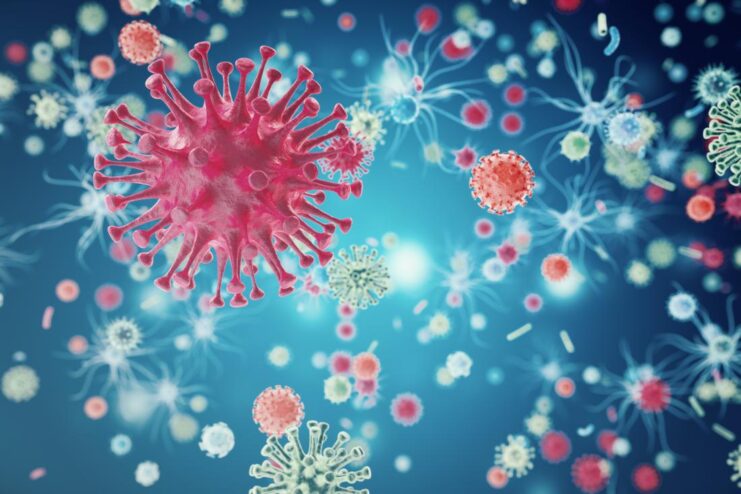 We must be careful not to equate survivability to infection. In other words:
HIV infected surface/fluid + broken skin ≠HIV infection
This is because there are many other factors that influence infection for example, the amount of virus has to be high enough in order to cause an infection. Also, when live HIV virus comes into contact with broken skin or mucosa, it still has to undergo a very complex series of steps before it actually causes a HIV infection. The mechanism of HIV infection is a lot more complex and will be discussed in detail in another article.
You would also note that these experiments were all done in a controlled environment of a lab. Many other factors such as wind, rain, humidity, type of surface etc are not taken into account.
Most people ask this question because they have been exposed to some potentially infected fluids and are afraid of being infected with HIV.
To date, there have not been any cases of HIV transmission via casual contact with surfaces or contaminated fluids.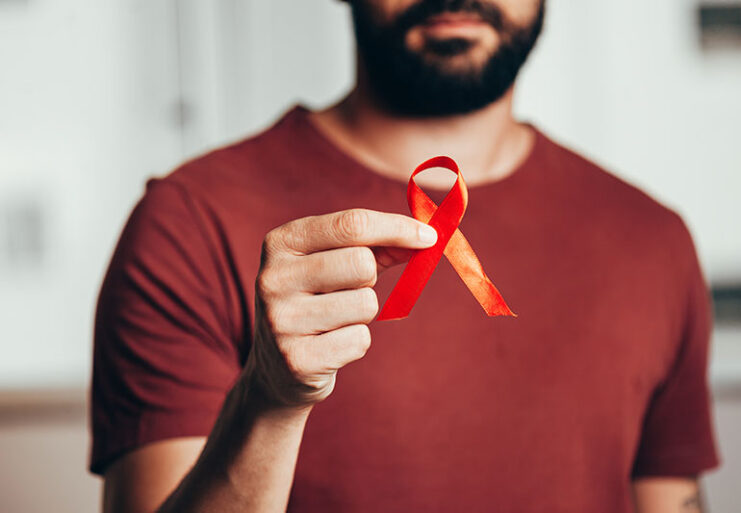 HIV is transmitted via sexual intercourse, blood transfusion and sharing of infected needles. There have also been isolated cases of HIV transmission from dental treatments.
In summary, if you have touched some surface or fluid that you think might be contaminated with HIV, do not worry. You will not get infected.
If you had a high risk exposure to HIV within the past 72 hours, you can take medicines to reduce your risk of actually contracting HIV.
Conclusion
Understanding the viability of HIV outside the human body is essential for dispelling misconceptions and implementing effective preventive measures. While HIV is a fragile virus and does not thrive well outside a host, it can survive for a limited duration under specific environmental conditions. Factors such as temperature, pH levels, and the type of fluid or surface play a role in determining the virus's lifespan outside the body.
Studies have shown that HIV can survive for a varying number of days in different scenarios, such as dried blood on surfaces or within syringes. However, it is important to note that survivability does not equate to infection. The ability of HIV to cause infection involves a complex series of steps and depends on various factors, including the viral load and the route of transmission.